Huawei Honor 7i is officially released recently and the 180-degree-rotating camera is the biggest selling point. It is obvious that flip lens brings the convenience. Huawei Honor 7i is likely to bring about a new trend.
For smartphones, how important is the camera? The answer is self-evident. The vigorous development of mobile Internet greatly stimulates the application of social apps and image sharing is the most important thing in social applications. Under the trend of The Times, almost any released new mobile phone must account for photographing effect and what the outstanding advantages are compared with competing goods, while Huawei Honor 7i features differentiation advantage – lens can be reversed.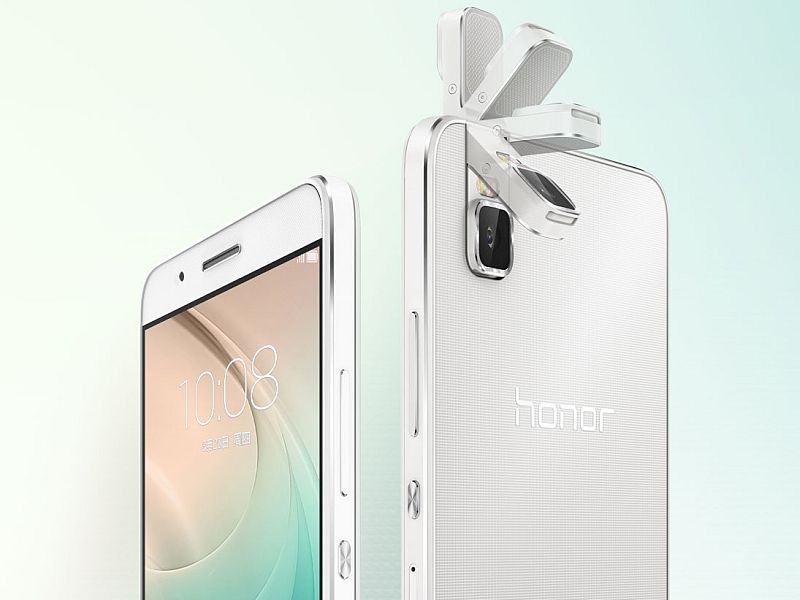 The flipping lens, as a creation for the hardware is a different approach. In the past, the mobile phone manufacturers have been improved camera pixels and the main "take" phones are generally used is the manner in which ascending front-facing camera photographing result. Now, you can easily take a selfie with the Huawei Honor 7i equipped with a reverse camera. As a result, a selfie with high definition and a more realistic effect becomes easy and shooting large buildings is also not a problem.
Rotating lens is very convenient, but how long it can flip is a problem. To this, 2012 laboratory of Huawei come in handy. Under the strict test, it is proved that under the condition of flipping 136 times a day, the flip camera can reverse two years without damage. It is interesting to note that bearing capacity of reversible lens is good. It can bear the 50 kg weight. This kind of performance, to a great extent, can reassure people for camera damage and it is safe to rotate and take photos!
Besides flip camera the "killer app", Huawei Honor 7i also provides automatic skin care, beauty makeup mode and take filter effect. It is important to note that Huawei Honor 7i at the side of the fuselage is equipped with the fingerprint function, in addition to support mobile payment settlement lock; it also can realize fingerprint photos that is really cool enough.
For the price, Huawei Honor 7i can be classified as a middle-range model. There are mobile version, telecom version, double 4 g version and full netcom version. There is a selection of 3 kinds of appearance including glacier white, beach golden and island blue.